Look who is here again! Though not featured by ANI this year, the same 'Muslim women' have made it to the media via a different news agency. Thread

1/n
Year after year, media outlets led by ANI have featured the same set of women in their story about 'Muslim women' sending Rakhi to PM Modi. Here you can see them in 2017 and 2018. 2/n
That's not all. When you read news about Muslim women appealing for cow conservation, it turns out to be them once again 4/n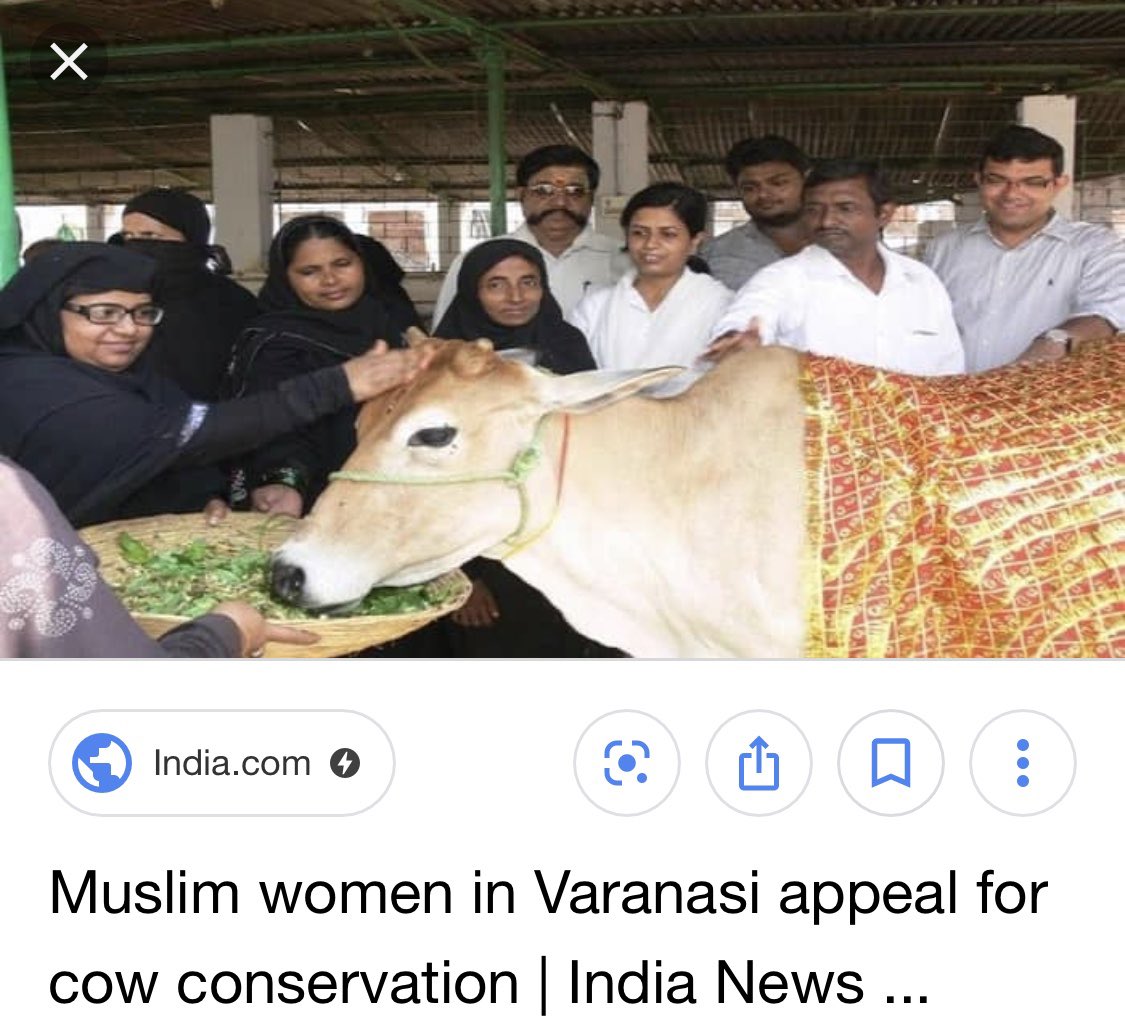 And when you read about 'Muslim women' reciting Hanuman Chalisa, you can be certain that they are talking about the same women. 5/n
'Muslim women' supporting Ram Mandir? No points for guessing it is the same women. 6/n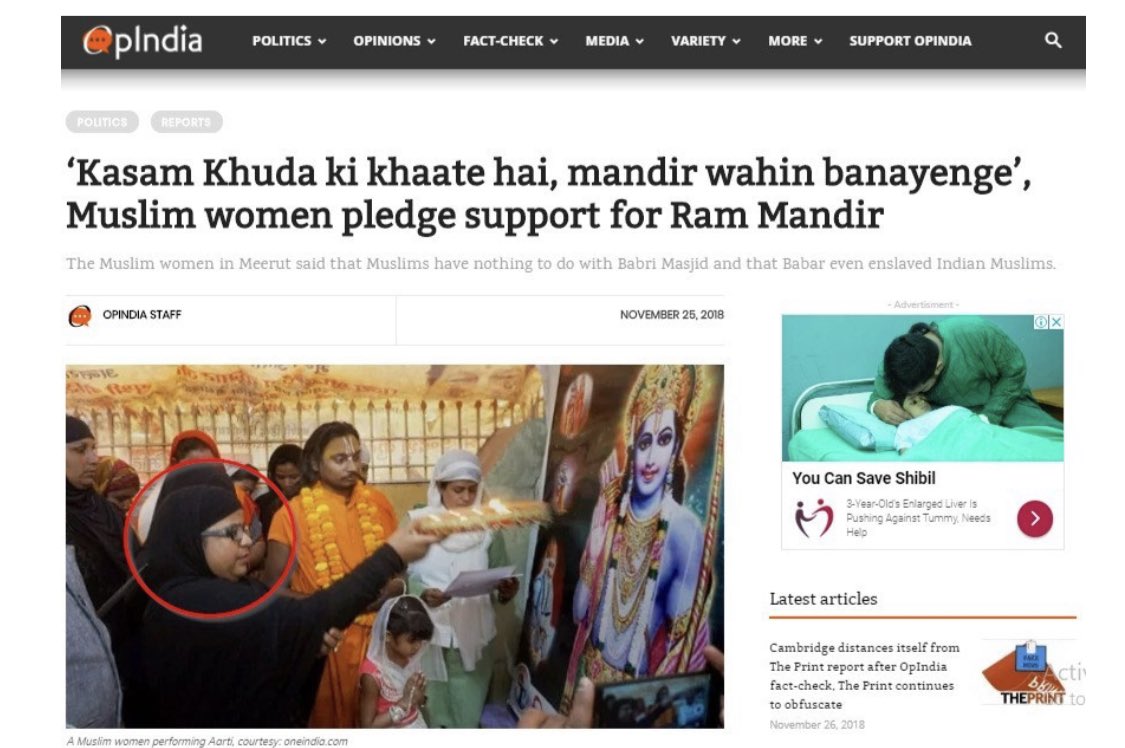 They are also in the news for awards and appointments. In 2016, Nazneen Ansari was selected as one of 100 women achievers by the Ministry of Women & Child Dev. Last year she was appointed as a member of UP Madarsa board. 8/n
So who are these women? With 80+ million Muslim women in India, what is the probability running into the same ones all the time? Yet our media manages to do it. And whatever these women do is published as 'Muslim women' did this, 'Muslim women' did that.. 9/n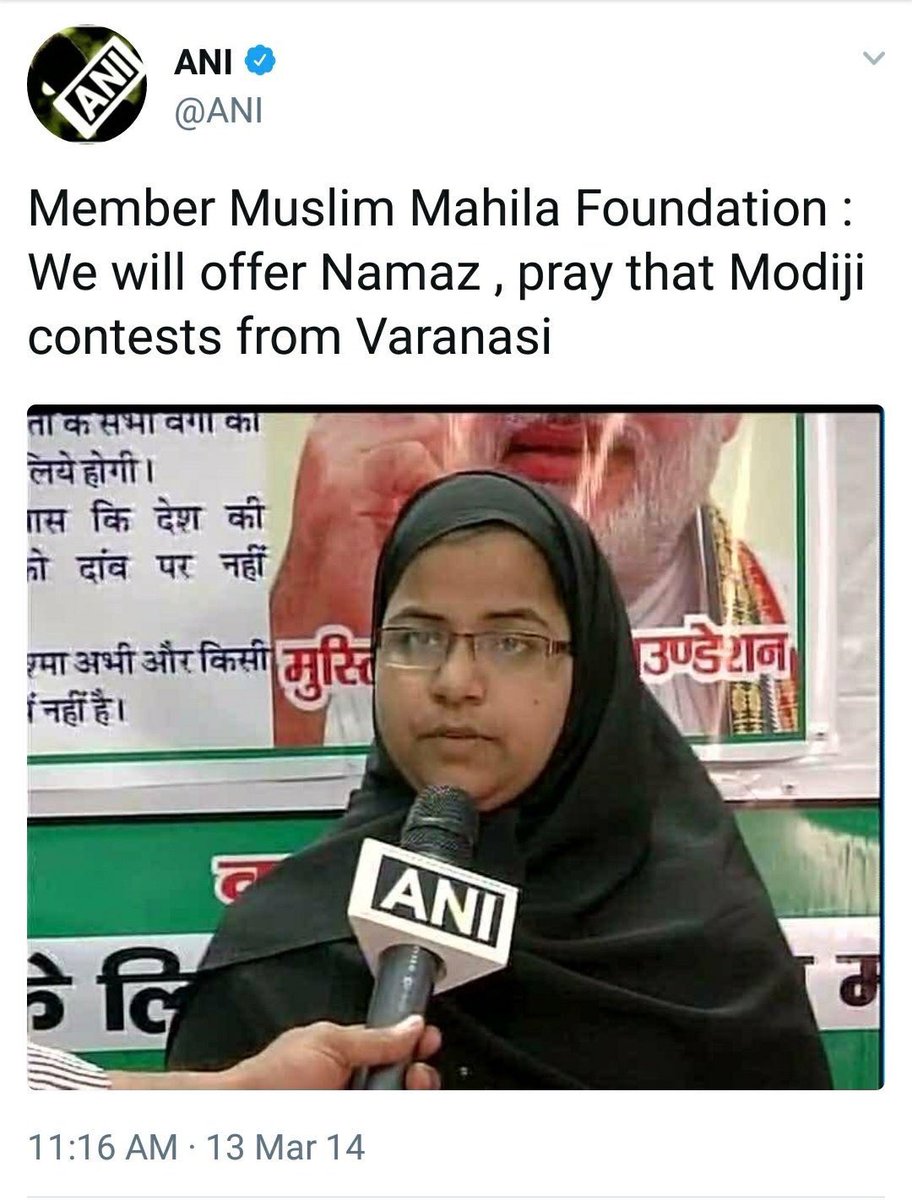 The golden rule of propaganda is to keep repeating the message. It is very obvious that an attempt is being made to create a narrative about the popularity of PM Modi among Muslim women. 10/n
So this is how two RSS-backed Muslim women have been depicted by media outlets as the voice of the community. No questions asked. No disclosures made. Agenda ooncha rahey humara 13/n
"When asked to bend they crawled..." And dear media, when you are crawling, such stories are very easy to find. 14/14
This has the potential to become a never ending thread. Look who is featured in the presentation made by the FM to mark '100 days of Modi rule'.

15/n
https://twitter.com/Ahmedshabbir20/status/1171343121663160320?s=20
July 2020. The 'Muslim women' making rakhis are back in news via ANI. As always, no disclosure bout their political affiliation.

16/n
https://twitter.com/timesofindia/status/1286708507639595009?s=21
https://twitter.com/timesofindia/status/1286708507639595009