1) John Ratcliffe challenges Mueller on exoneration and the presumption of innocence.
2) John Ratcliffe pointed out that the Mueller report defied the DOJ policy and procedures by describing prosecutorial decisions that were not reached.
3) John Ratcliffe points out that while no one is above the law, Mueller's investigation put the President below the law.
Louie Gohmert suggested Mueller didn't write his report. Mueller didn't confirm or deny. Louie then highlighted Mueller's friendship with James Comey.
5) Louie Gohmert focused on Peter Strzok's hatred of Donald Trump.
6) Louie Gohmert pointed out that an innocent person being falsely accused and wrongly investigated is not obstructing justice but pursuing it.
7) Matt Gaetz found it odd that only people connected the Donald Trump were within Mueller's purview.
8) Jim Jordan found it odd that many people near Donald Trump were charged with lying but not Joseph Mifsud whose meeting with George Papadopoulos, according to the FBI, launched their investigation.
9) Jordan continued his questioning of Mueller abut why Joseph Mifsud wasn't charged with lying.
10) Jordan wrapped up by pointing out that AG Barr and US Attorney Durhan are going to get to the bottom of the Russia Hoax.
Rep. McClintock asked why Mueller claimed Konstantin Kilimnik was a Russian spy instead of a State Department informant and why he failed to provide evidence of his allegation about Russsian troll farms.
12) The most overlooked and probably one of the most important 5 minutes of the day was provided by Rep Ben Cline who asked Mueller about his interpretation of the obstruction of justice statute ->18 US Code 15, section 12 subsection (c).
13) Ben Cline pointed out that Attorney General Barr disagrees with Mueller's interpretation of the obstruction statute.
Mueller refused to comment.
14) I believe Barr was hired as Attorney General because Mueller's team was pursuing obstruction of justice on a twisted interpretation of the statute. Barr was able to impose a more traditional interpretation on Mueller's investigation, effectively bringing it to an end.
15) Rep Cline zeroed in on an Andrew Weissman conviction which was overturned because his legal theory was unsound. His interpretation of the statute would permit the conviction of people involved in perfectly legal acts.
16) Rep Cline drove his point home by illustrating to Mueller how a twisted interpretation of the obstruction statute could be applied against many other people.
17) Devin Nunes began his opening statement in the Mueller hearing by pointing out that although the Steele dossier was known to be false, it was used to smear Donald Trump.
18) Nunes pointed out that the media and the enemies of the President fabricated a collusion hoax while insisting the evidence is there, even if no one can find it.
19) Nunes closed with facts about Hillary Clinton's collusion with Russian sources to smear Donald Trump and the inability of the President's enemies to produce evidence of the crimes they claim he committed.
20) Devin Nunes questioned Robert Mueller about why his team did not interview the Svetlana Lokhova who was (falsely ) alleged to have had an affair with General Flynn.
21) Nunes asked Mueller why his report didn't make the connection between Alexander Downer and Hillary Clinton and why Joseph Mifsud's connections to western intelligence weren't mentioned in the report.
22) Devin Nunes asked why the FBI's narrative about Joseph Mifsud and Papadopoulos doesn't hold water and why Mifsud wasn't charged with lying.
23) Rep Mike Turner examined the nonsensical idea that Mueller could exonerate Donald Trump
24) Turner knows there's no reason why a Special Counsel would need to inform the Attorney General about exoneration.
25) The word exoneration was likely put in the Mueller report for the benefit of the media and members of Congress who want to impeach POTUS.
26)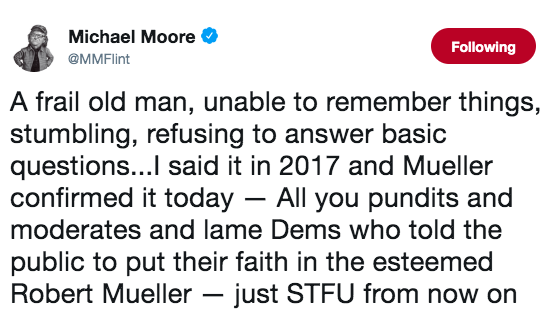 https://twitter.com/realDailyWire/status/1154139904009330688
Rep Ratcliffe sums up Mueller's testimony and the impeachment question.
Joe DiGenova weighs in on the Mueller.... er... Weisman hoax.