Indian media needs half a dozen journalists and ground reporters like
@swati_gs
. Just half a dozen.
Then watch how these gangrenous, scaremongering, utterly mediocre selactivists who currently manage to run fake narratives and hate trackers run for cover.
Just half a dozen.
Muslim man arrested for torturing another Muslim man and forcing him to chant Jai Shri Ram.
This follows eye-witnesses rubbishing a Madrasa teacher's claim that he was beaten and forced to chant Jai Shri Ram.
A new template has been found. (image via
@swati_gs
)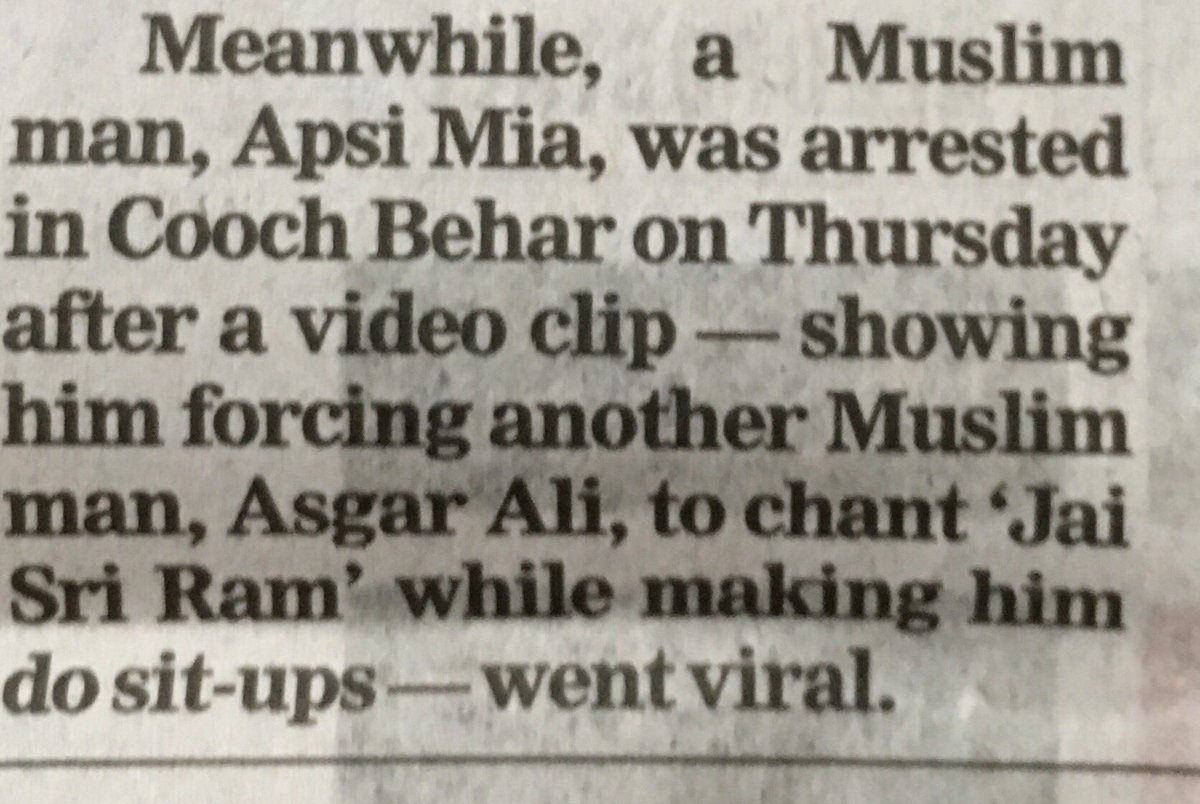 Muslim mob vandalises a temple in Delhi while chanting Allah O Akbar & Naara E Takbeer. NO media outrage.
Now imagine a scenario where a Hindu mob vandalised a mosque in Delhi while chanting Jai Shri Ram & Har Har Mahadev. How would the media have reacted?
https://twitter.com/swati_gs/status/1145637134373490690
The woman who moved a mountain. A mountain of lies, selectivity, bigotry, and hate.
Congratulations,
@swati_gs
, for SINGLEHANDEDLY demolishing the hateful tracker. No praise is high enough for your perseverance and dedication.