This
#GreenScam
has been pushed by the EU and UN, and of course
#China
is also invoked. They all invested in this stuff already, and She'll described as a "new business opportunity."
http://archive.fo/G24jj
Another Republican in on the scam - former Senator Trent Lott is co-chair of the advisory board along with former Democrat Senator John Breaux.
https://www.afcd.org/leadership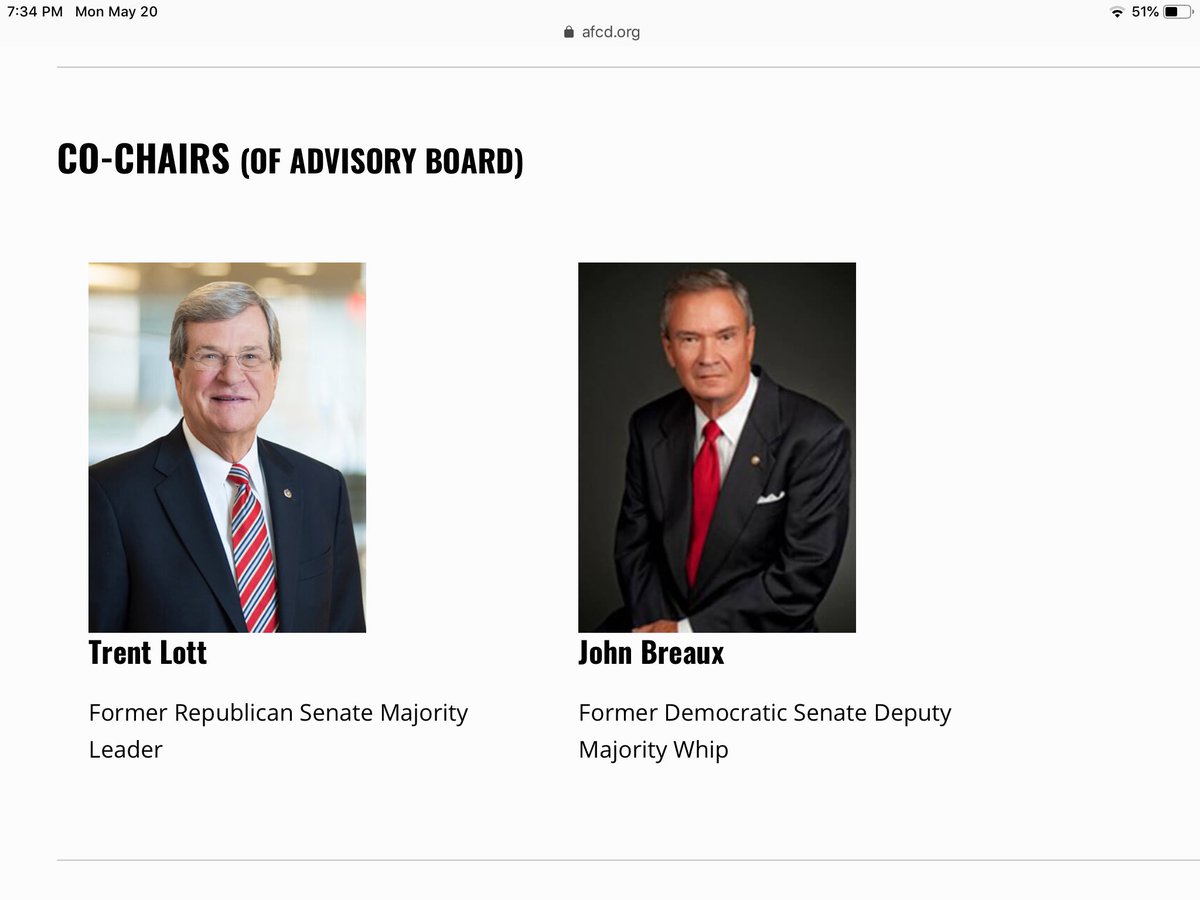 Oh look who else is in on it (no surprise here).
Former CLINTON Press Secretary Joe Lockhart And we even have a "Circus" member as an adviser.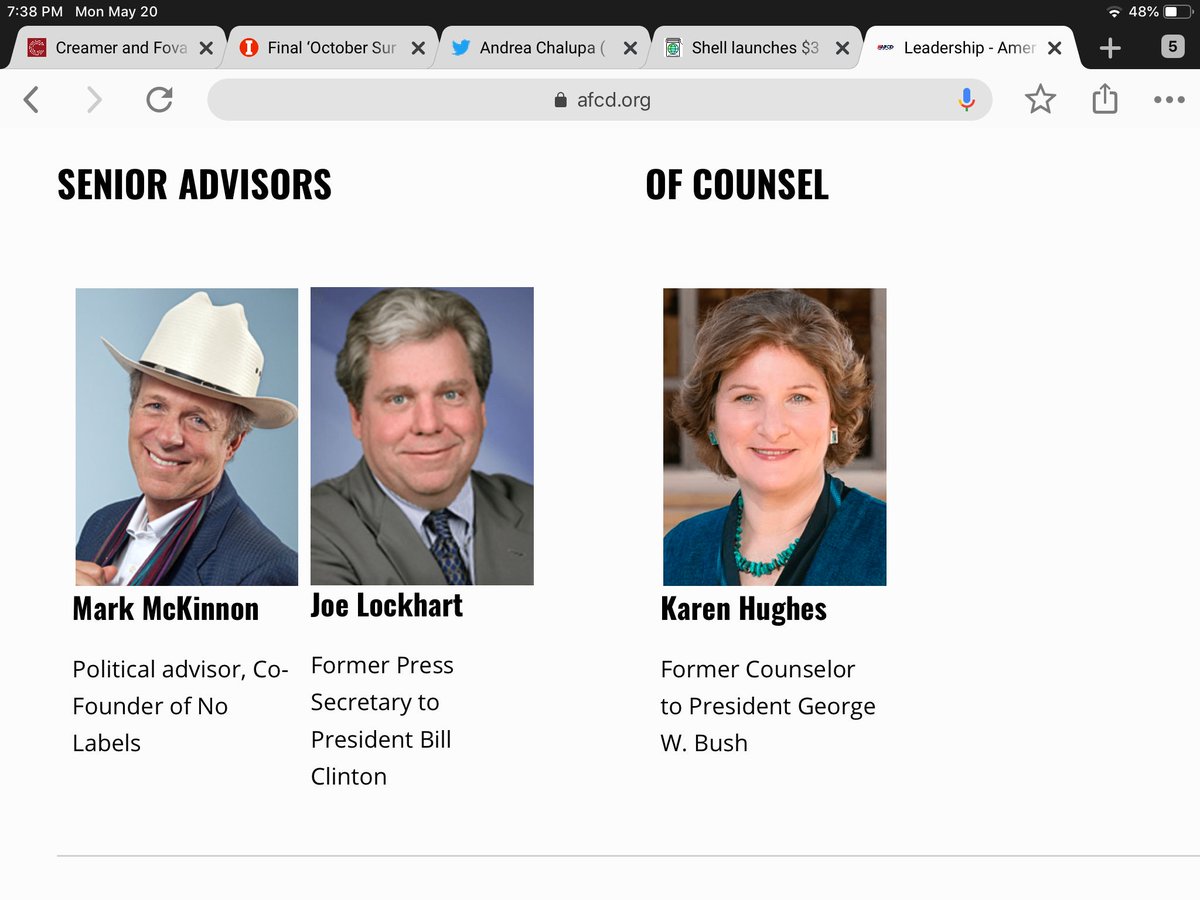 Their CEO is Ted Halstead, a progressive environmental activist.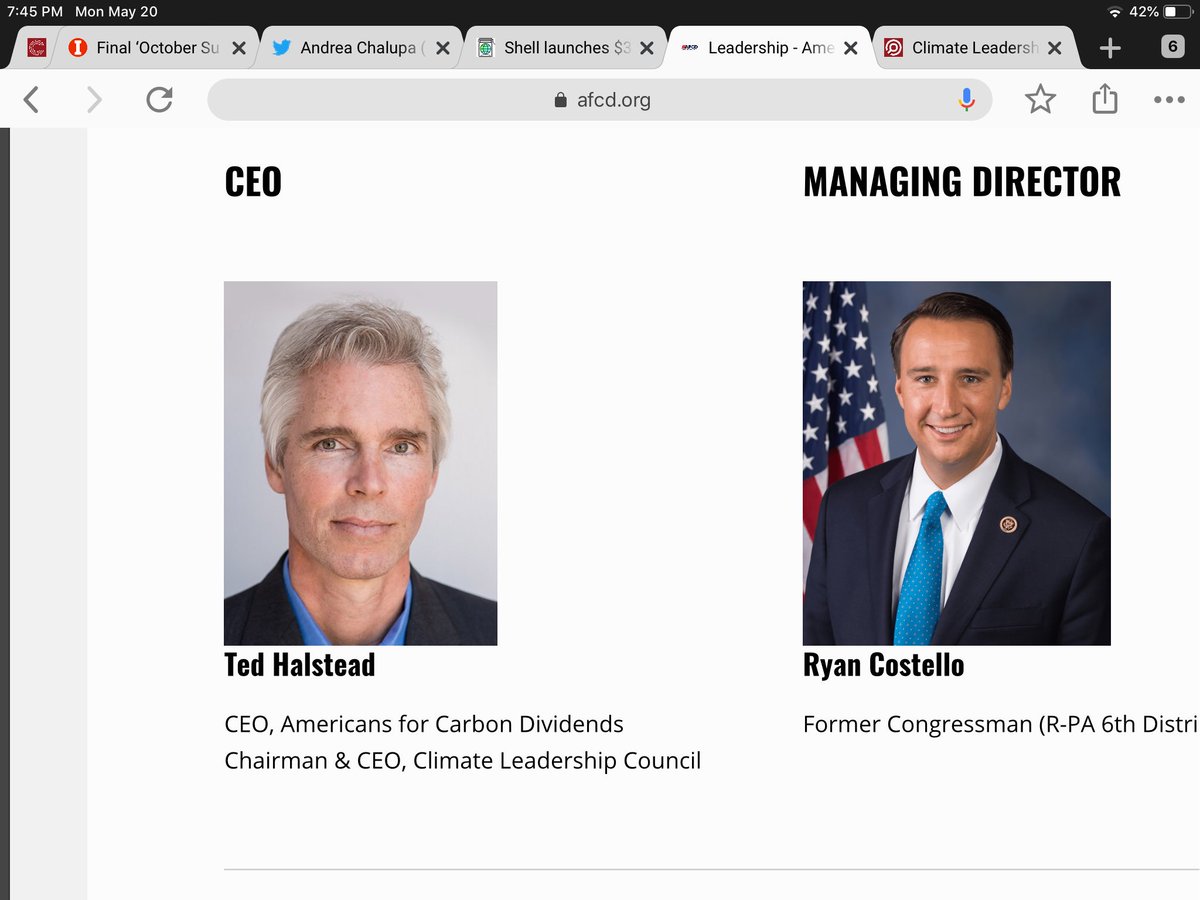 Ohhh, look who else loves Halstead:
John McCain
https://en.wikipedia.org/wiki/Ted_Halstead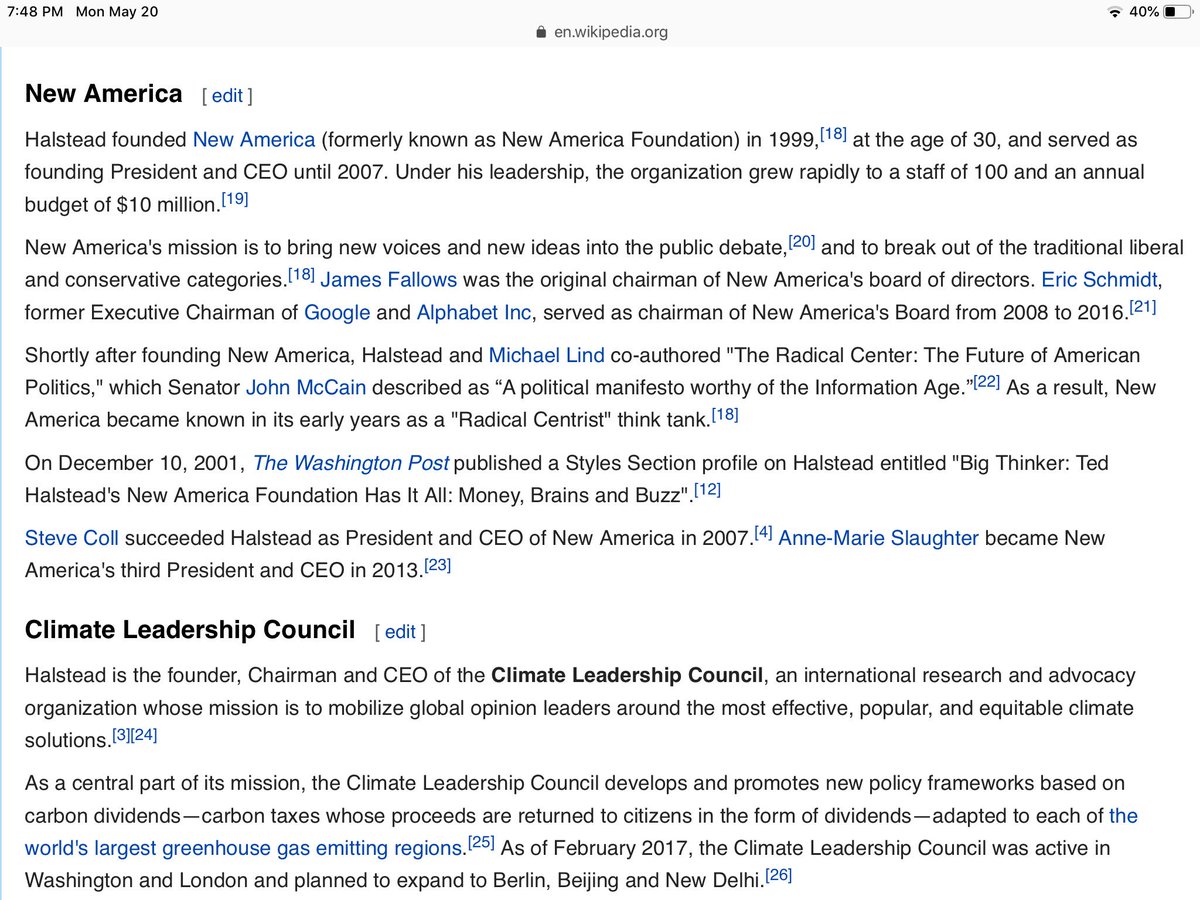 Halstead is also the founder, Chairman, and CEO of the "Climate Leadership Council," which is active in DC, London, India, and where else but
#China
.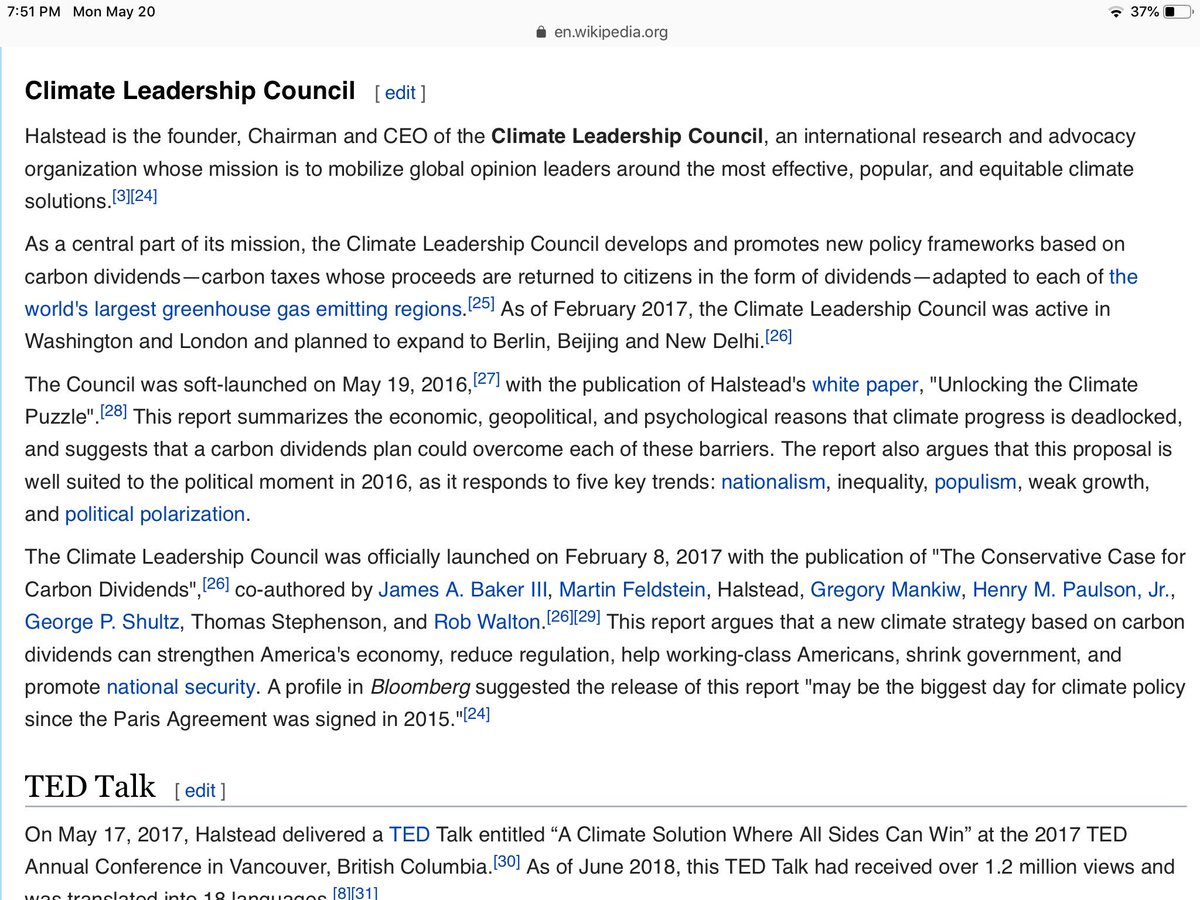 Not only do they want a
#CarbonTax
, they also want a "border adjustment tax," which would penalize American companies for importing anything from another company without a carbon tax. In other words, they would impose TARIFFS on our companies.
https://www.influencewatch.org/non-profit/climate-leadership-council/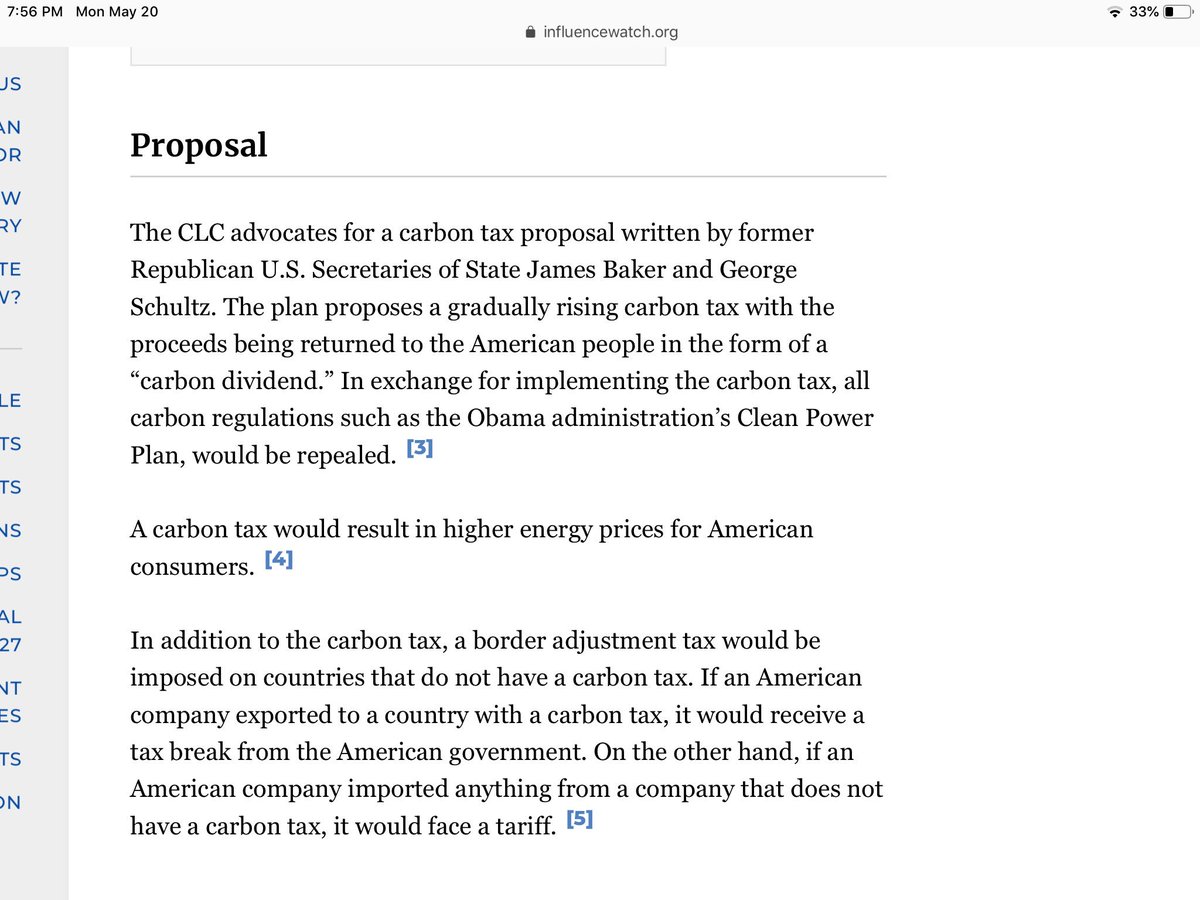 So, not only would US gas and energy prices go UP, so would the price of everything.

These are the people that have sold us all out for decades and now they're using big companies to try do it even more. You all should be ashamed!