2) Remember this Q post?
I think this event warrants a BOOM.
#QAnon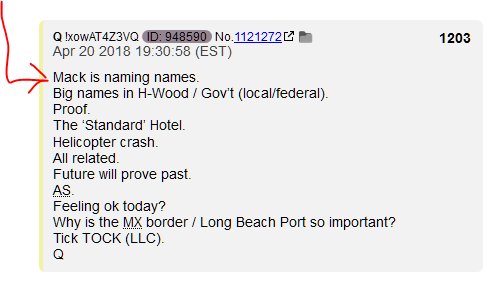 3) Watch CA.
#QAnon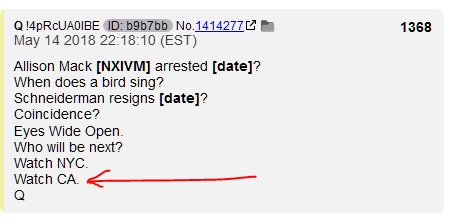 4) What enables the military to undertake domestic operations?
It'd have to be of upmost national security interests. Landing a bunch of military helicopters in the middle of Wilshire Blvd was a big, out in the open moment, this seems huge guys.
#QAnon
https://apps.dtic.mil/dtic/tr/fulltext/u2/a589451.pdf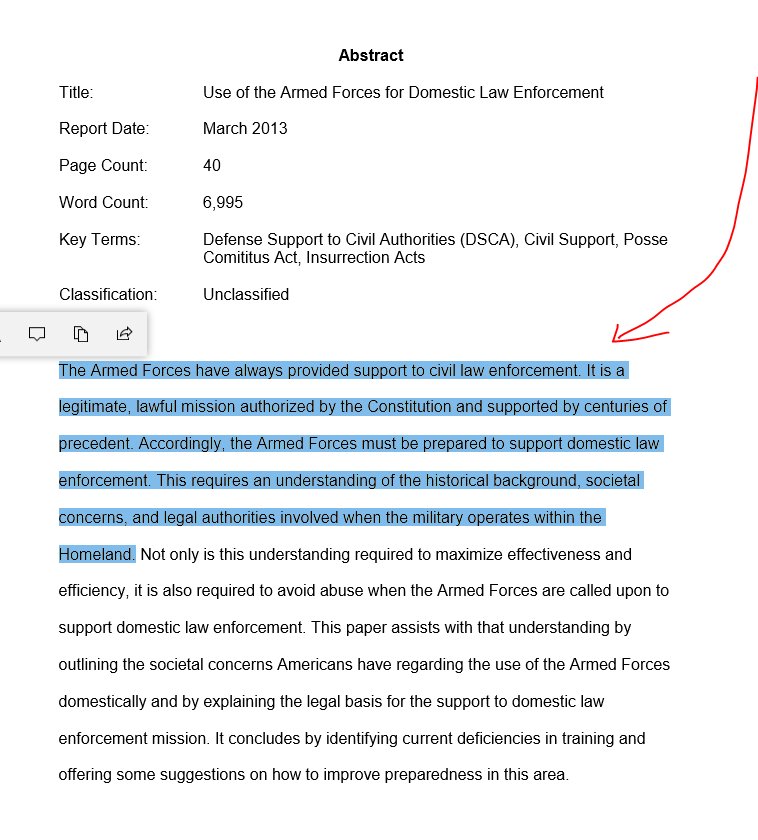 5) "Bigger than you can imagine."
What would be so big that domestic law enforcement couldn't be trusted? And so big it required helicopter extractions?
I think our boys struck right at "the cult."
#QAnon

6) Why? You think Q wouldn't save post 666 for something special?
Date? Feb 5, a year to the day that the helicopters landed in LA.
Look at the names in this post.
Apache. This event was YUGE.
#QAnon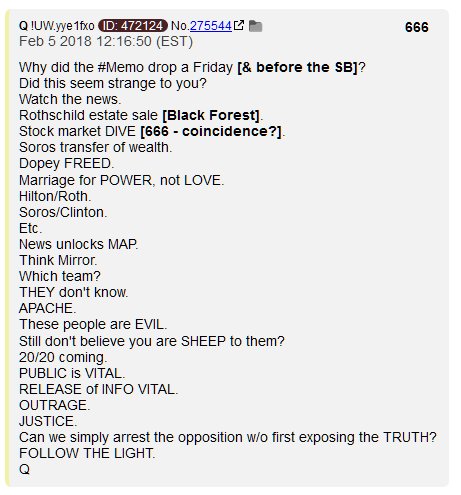 7) I'm not posting the Pepe popcorn its habbening meme. Ignore this post.
Addendum 2:
@MilspecP
, it doesn't appear to a Mack lawyer, convinced me too, perhaps still Mack related.
Something around that location triggered this op, a huge moment. It was 3 blocks from The Standard Hotel. Mack & Standard were in same Q post.
It's stil interwoven.