The BJP govt. believes Modinomics has outperformed all previous govt's, however, facts are clear. UPA II 2009-10, GDP growth at 8.84%, NDA II 2017-18 at 6.7%
#10YearChallenge
#Budget2019
#AakhriJumlaBudget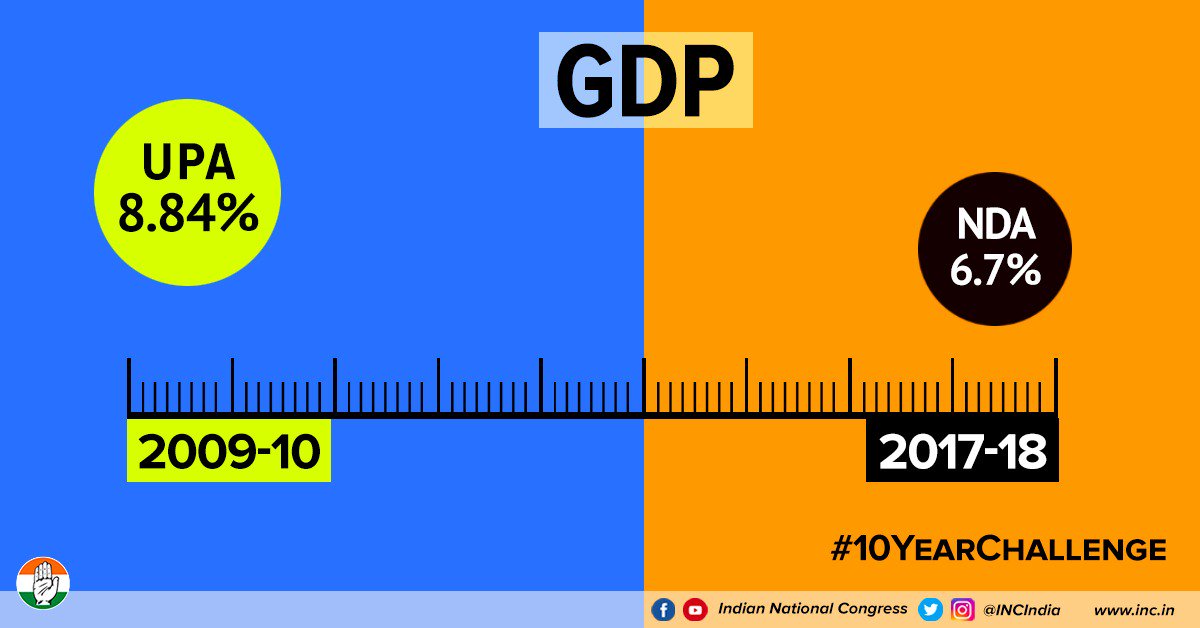 .
@PiyushGoyal
blatantly lied in parliament about the achievements of PMMAY. The fact is the Modi govt. missed their targets and is now significantly inflating the numbers in order to save themselves the embarrassment of another failure.
#Budget2019
#AakhriJumlaBudget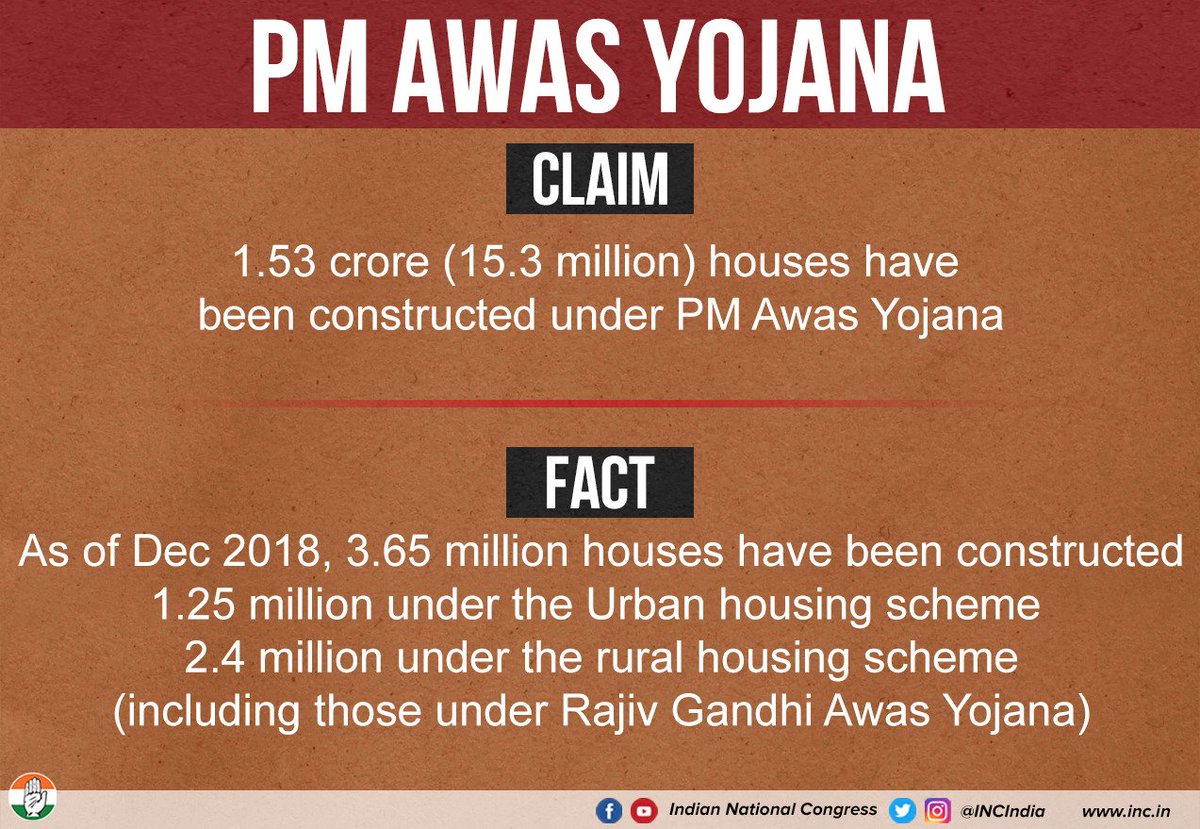 Two years on, the Modi Govt is still in denial on the Disaster that was
#Demonetisation
. PM Modi, India is still waiting for an apology.
#Budget2019
#AakhriJumlaBudget