This is the extraordinary
@MarcusFysh
on
#Newsnight
. This is how a Conservative MP treats business nowadays, even trade associations, trying to explain the potential risks of hard Brexit - with arrogance, smugness, and impenetrable stupidity, calling them silly and unpatriotic.
NB The food industry representative
@MarcusFysh
is responding to never mentioned tariffs and never mentioned a "blockade". He merely said that when it comes to fresh produce like lettuce, tomatoes, avocados or dairy, even small border delays would disrupt supply critically.
I vacillate between wanting people like
@MarcusFysh
to disappear from public life and wanting him to be on the news every day. I mean there MUST be a small but significant proportion of Brexiters (and constituents who voted for him) who look at this and think "What have I done?"
What a perfect rancid cherry on top of this shit parfait. Performed badly on Newsnight? Make it all better with a bit of conspiracy theory.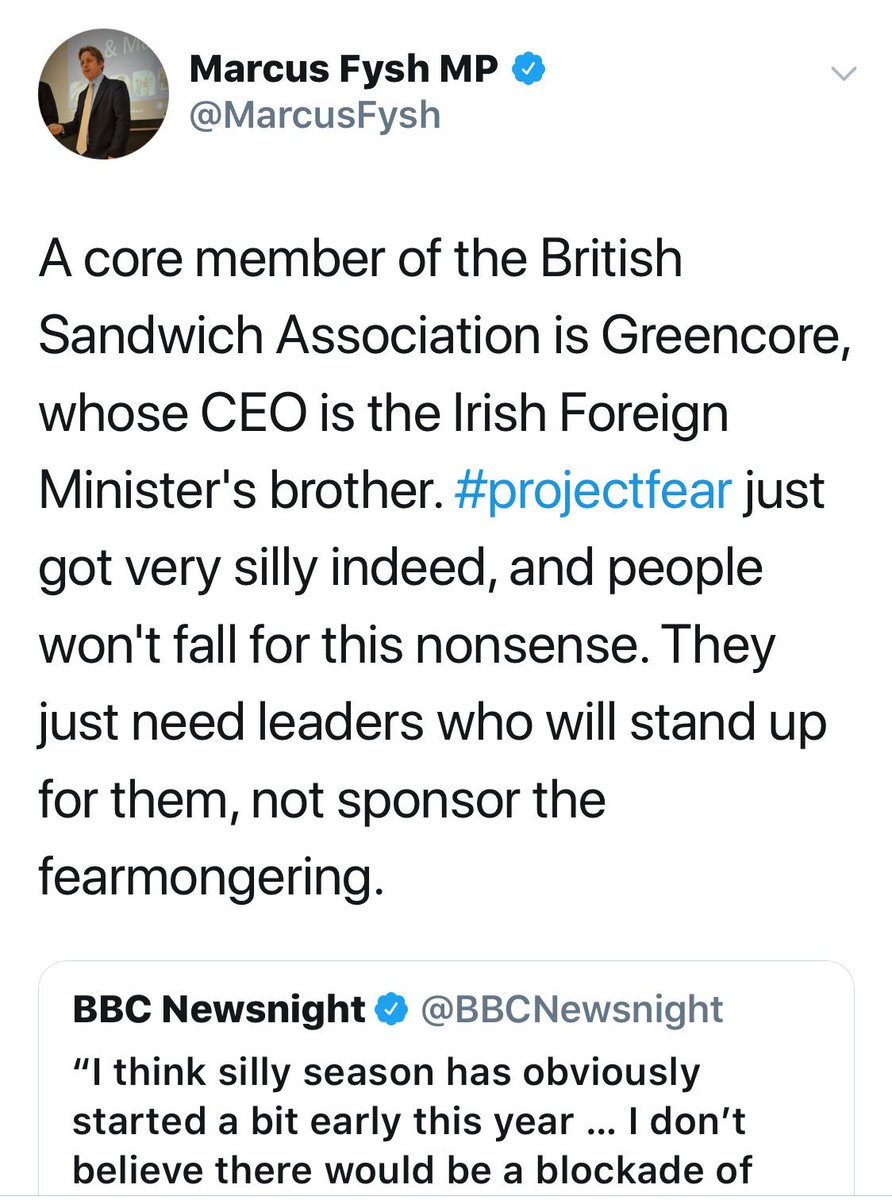 Also, please note that before the referendum
@MarcusFysh
was saying with equal confidence that Brexit didn't mean we would leave the Single Market. Now he's calling everyone who advocates anything less than no deal unpatriotic. Disingenuous worm.